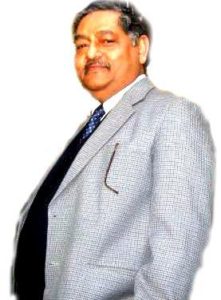 Success is like crossing a vast river, flooded and deep,
I know not how to swim; have no boat, yet float I must.
Failure is suffocation that ticks by the second,
Till the last breath seems like death, like drowning:
Like crowning defeat to applauds of an indifferent world.
On the seesaw I sit balancing success and failure; knit dreams
Of horrifying screams and groans that my imagination owns
As its very own. No clear path, no bridge, no hopes of victory.
A shaky batsman, unable to steer the ball to where claps are.
I look for trophies in shops; that's all where I can find them.
The writer in me, can't cope; can't hook the reader
Who refuses to cooperate, to construct my work. Drops me
With a jerk, for a catch of me lacks the thrill of a falling wicket.
Lakshmi Raj Sharma
http://www.amazon.in/Lakshmi-Raj-Sharma/e/B0032DI2CK/ref=dp_byline_cont_pop_ebooks_1