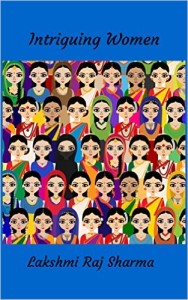 http://www.amazon.com/Intriguing-Women-Lakshmi-Raj-Sharma-ebook/dp/B01CBJCUNC/ref=sr_1_1?ie=UTF8&qid=1458020996&sr=8-1&keywords=Intriguing+women
Convenience, marriage, and the contemporary world are closely linked. These come together in my new story collection. Contemporary literature must handle this issue sensitively but carefully.
The second story in INTRIGUING WOMEN is about a love marriage that breaks up only for the sake of convenience. Contemporary life is becoming increasingly convenience-centered. Perhaps  bonds of marriage are often not strong enough to keep a couple together; they tend to give way to more practical considerations. Marriage is increasingly becoming a lacklustre institution.
Most of my stories in #Intriguing #Women return to some aspect of marriage or other. Marriage has already outlived its age of a healthy co-existence. The West is showing the way of newer options to marriage. The East is following suit. In Intriguing Women, the second story, "A Visit to My Home", is an example of the shaky foundations of marriage. The bonds of marriage are becoming less and less binding; social strings are snapping and impulsive needs are emerging as more attractive and strong.
When I wrote Intriguing Women, I often thought of the role men were playing in weakening marriage. But I was conscious of the increasing role women had begun to play in the dissolution of marriage in the contemporary world.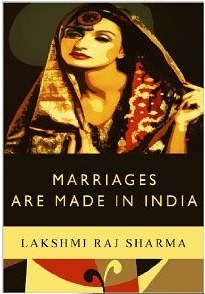 http://www.amazon.com/Marriages-Made-India-Lakshmi-Sharma-ebook/dp/B0085COD1W/ref=sr_1_1?ie=UTF8&qid=1462379716&sr=8-1&keywords=Marriages+are+made+in+india
In my first story collection, Marriages are Made in India, I seem to have had a different mindset.