Fiction by Women
Fiction is writing that does not report a historical truth but lets the imagination determine the events. Today fiction and history have tended to merge into each other at least at the theoretical level. Is the fiction produced by women no different from the fiction produced by men? It is no different at least at the theoretical level. Theories have always come up to explain things and even to change them. But when you read an author such as Shakespeare you find him distinctly above theories. Reading him with the help of a theory is limiting him to the level of the theory. And this is not true of Shakespeare alone.
We believe or feel after reading fiction by the two genders that fiction by women seems to address women:
Ms. [Cheryl] Strayed addresses gender bias in the literary world. She notes that "Writing by women is often presumed to speak specifically to other women." So if a woman writes about family relationships, her work is called, "women's fiction" and only marketed to women. But if a man writes about the same dynamics, his is considered general fiction or literary fiction. http://goo.gl/gbnR98
The above claim is not as simple as it seems to be. Jane Austen, George Eliot, Virginia Woolf, Alice Munro,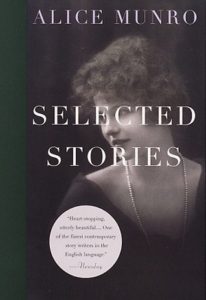 Arundhati Roy, Madeline Miller, Kiran Desai and so many others have written books that address men equally. They may, and sometimes may not, interest women a little more. If some novels by women address women alone, who can help that? Every woman has the right to take up issues that may not interest men equally. She can want to confide in members of her own sex on issues which women can best appreciate and conceive. Those novels will, of course, be women's fiction. But there are always novels by women that address humanity at large and to categorize them so narrowly is to be unfair not only to women but to humanity itself. Men would in some circumstances even like to read novels addressing just women to enrich their experience of life. It is necessary to divide women's fiction into novels that address women and those that address humanity. It would be possible to do the very same with novels written by men.
This is an age when whatever goes wrong between the genders is considered a result of a bias of some sort; a bias that seems to give all the plums to masculinity. It is necessary to acknowledge that men and women are essentially different with different biological systems. To expect both to be weighed in the same balance is unreal. A man walks and runs differently; he has sex differently, he sings differently and will also write differently. We have tried to make m=w; this can work in theory but when faced with real conditions in practice it will not work. Fiction by women should not be considered the same in nature to  fiction by men. As a male writer, I have noticed this difference.
http://www.amazon.com/Lakshmi-Raj-Sharma/e/B0032DI2CK/ref=dp_byline_cont_ebooks_1