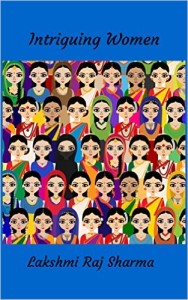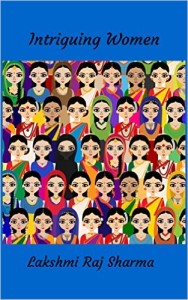 Each story of INTRIGUING WOMEN came in a flash, to me. I did not need to sit down to plan out their plots. It is amazing how in a matter of seconds a story would write itself in my conscious mind, perhaps dictated by my subconscious. I probably followed my understanding of women, their ways, and responses rather than constructing the story patterns. These stories, my readers tell me, are more real than is normal in fiction. They seem to happen in front of the reader's eyes. I would like it to be said of me that when I write a novel like, THE TAILOR'S NEEDLE, I may dabble in magical realism or any other form of realism that I choose to write in, but when I write shorter fiction, I tend to write about life rather faithfully. In these stories, I am a painter who looks at a cross-section of life and produces a work that imitates it without distortions.
A short story is like a lyric, emanating out of a single emotion. it revolves around a single character. Unlike a novel, it focuses intensely on the emotion and character and therefore can get transferred to a creative mind in a flash. A story, such as the ones in Intriguing Women, are therefore less planned than felt within.
One might ask how can art delight if it merely reproduces life? Life is not always that interesting. In answer I would say that an artist's eye, unlike other peoples' eyes, sees patterns in life; it is these patterns that provide delight as well as the plots of my stories. The plots are not constructed, they are found in life.
One wonders whether all creation is structured in a flash. Did the Creator of this world also conceive of everything he put into it, in a flash? Perhaps.
https://smile.amazon.com/Intriguing-Women-Lakshmi-Raj-Sharma-ebook/dp/B01CBJCUNC/ref=tmm_kin_swatch_0?_encoding=UTF8&qid=1467365089&sr=1-1#nav-subnav