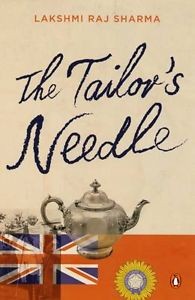 I am really excited as now, at last, my newest novel is about to take its final shape. This novel, Love me or Leave me, is an experiment in bringing together the genres of the Dystopian novel and the Campus novel. It paints the picture of the rot that has seeped into Indian politics and shows the insensitivity of a nation in opposition to the sensitivity of a family, in the small town called Ballia in Uttar Pradesh. The country is losing everything that could be called positive and is heading towards a mongrel culture. Nothing that is pure remains in this land, and that when it has had such a golden, pristine and serene past. Whether it is the air people breathe, the food they eat, the politics they practice, or the values they will hand down to their children, everything is being reduced to a mockery. In this imbroglio, this small Mishra family stands up to try to change the future.
Love me or Leave me is set in two towns of Uttar Pradesh, Allahabad and Varanasi, where the two Mishra brothers take admission, one in the degenerative politics of the Allahabad University and the other in the environment of technology in the IIT at the  Banaras Hindu University. Both brothers find themselves surrounded by obstacles that are almost impossible to surmount. The novel is a tale of how the virtuous individual is crushed in today's politics unless they can fight back against the system and defeat it. It is a story of love affairs, courage, wisdom, wit, and adventure. But somewhere in its background, it has a vision and a voice that propels it towards a political novel. All my novels thus far are ultimately political nature.
I was curious to see how these two genres of fiction, the dystopian and the institutional, would blend together and whether this mixing would yield positive results. What makes me exult in hope and excitement is the fact that the two fiction genres have fused so well together. The novel is three-fourths complete and should be ready in the next six months.
My first novel, The Tailor's Needle, was published in 2012 by Penguin Books India. My second, Emancipation, is with my London literary agent, Ms. Lisa Eveleigh. She will hand it only to the right publisher who can do justice to that novel. This third novel, Love me or Leave me should make me a reasonably accepted novelist. Or, so it appears to me. I feel great about this.
.