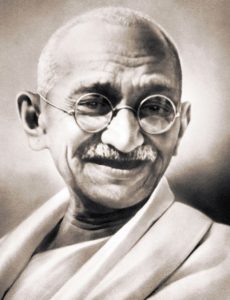 Journalism in India, like a number of other agencies of democracy, has taken a backseat. It has cowed down to the ruling party. It has bowed down its head and allowed a virtual anarchy and political bullying to prevail rampantly through the length and breadth of the country. The ruling party has been using strategies to weaken everyone else and strike the voice out of people, particularly the erstwhile bigwigs, by threatening them with dire consequences for their past deeds and thus virtually terrorizing them into submission. Other parties have become like babes in the wood that bearly manage to squeak out sometimes in protest.
Instead of coming up with healthy criticism for all that is high-handed, the TV news channels and newspapers have begun to take sides of political parties and rubbishing every voice of dissent against their favorite parties. Such partisan attitudes have appeared more and more since the BJP has been gaining strength under its muscleman leader, Modi. This can be called a rape of democracy and no one but the media will ultimately be blamed for the rot that is entering into the Indian political machinery.
Journalism is able to murder the Indian democracy instead of helping it function smoothly because people are neither properly educated nor sufficiently enlightened regarding the nature of democracy.  Most Indians are actually not enthused about the successful functioning of their democracy. Nor are we aware of the looming dangers that our current attitudes towards politics can portend. Our politicians are responsible for keeping us in a condition in which our education, in its current shape, will also keep promoting them to thrive. Politics on caste and communal lines is not only tolerated by our journalists but actually accepted fully and adopted as their own. They are unable to rise above the mess created by politicians to show the masses what is not right with India in its current state. The oppression and bullying inflicted by the politician are, shockingly, tolerated and encouraged by the TV channel and newspaper in India.
Journalists, teachers, lawyers and the Indian citizen at large must come forward to decide the way in which we can save India from becoming a totalitarian state and it is the journalist that has the machinery to guide the others. Instead of teaming up with today's bully-politician, the journalist should oppose him tooth and nail to save Indian democracy before Nazism becomes the only reality of the country's politics.
http://www.amazon.in/Lakshmi-Raj-Sharma/e/B0032DI2CK/ref=sr_ntt_srch_lnk_1?qid=1488423463&sr=8-1