#Alice #Munro's View on #Stories, and Mine
"A #story is not like a road to follow … it's more like a house. You go inside and stay there for a while, wandering back and forth and settling where you like and discovering how the room and corridors relate to each other, how the world outside is altered by being viewed from these windows. And you, the visitor, the reader, are altered as well by being in this enclosed space, whether it is ample and easy or full of crooked turns, or sparsely or opulently furnished. You can go back again and again, and the house, the story, always contains more than you saw the last time. It also has a sturdy sense of itself of being built out of its own necessity, not just to shelter or beguile you."
― Alice Munro,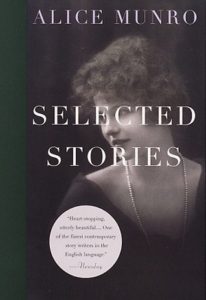 This is a brilliant description of stories from a particular writer's way of looking at it. And this writer is the very best; a Nobel laureate. She could be  the best living practitioner of this art form. But her explanation could be  her experience of this art form which may not match with what others have felt about the short story. I am a minor author, trying to practice this art form in my own limited way. I will remain minor till a really big publisher comes forward to adopt me and present me differently to the world.  I have two story collections: 'Marriages are Made in India' and 'Intriguing Women'. From my own experience of this genre, which may be a very limited experience of it, I find it difficult to say that a story is like a house and not a road. I have felt that my stories are open-ended. They are not so finite and neatly closed as to be contained in a limited space. Instead, I feel,  they open up certain human faculties; the mind, the imagination, the feelings, which then travel, as on a road to infinity. Stories can make us see life anew, bringing us to newer stations that then trigger off new discoveries about this multifaceted world. A story is a medium which helps an author to come out of him or herself and once in the hand of a reader, it helps (the reader) to do the same; travel out of one's house into open spaces that are unfamiliar but exciting. I hope readers of my stories will agree with what I have said here.
http://www.amazon.co.uk/Intriguing-Women-Lakshmi-Raj-Sharma-ebook/dp/B01CBJCUNC/ref=asap_bc?ie=UTF8